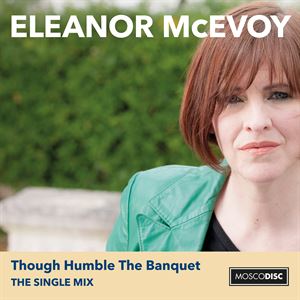 'Though Humble the Banquet' (MOSCD1115) the latest single release from Eleanor McEvoy – out Friday 27th July.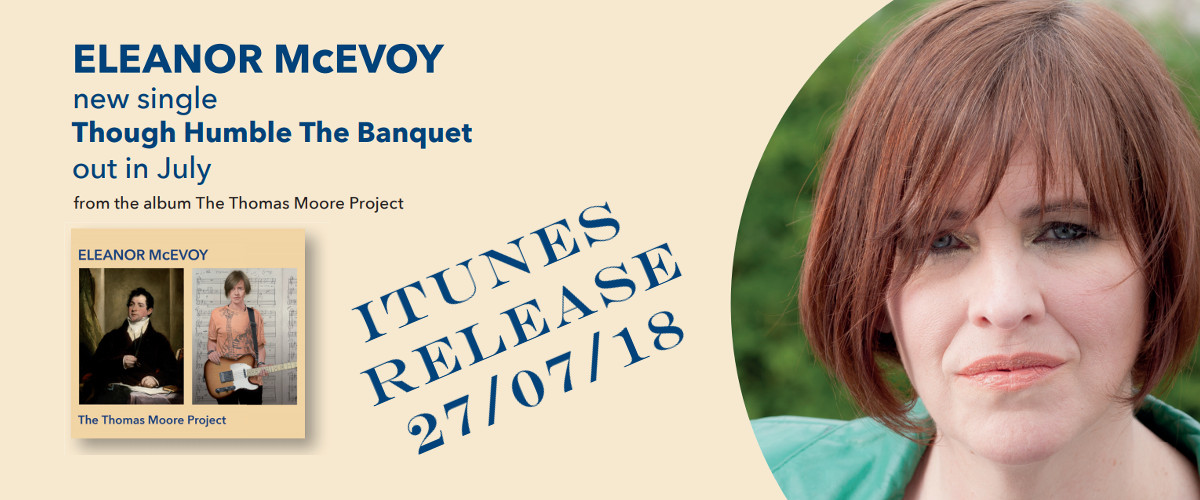 'SONGS FROM BEHIND BARS'
Label: Gypsy Chicken Box Records
Release date: April 13th 2018
Prosecco Socialist, the new project from The Beautiful South's David Rotheray, Irish singer songwriter Eleanor McEvoy and Hull living legend Mike Greaves, are to release their debut album 'Songs From Behind Bars' on April 13th 2018.
Losing the drive to compose, 2013s 'Answer Ballads' promised to be David Rotheray's final foray into music, as he announced his retirement. As the years went by, David chose to make a lifelong dream come true, and he opened The Peoples Republic pub in his home town of Hull.
Surprisingly to David, songs started to take shape in his mind as the patrons of The Peoples Republic began divulging fantastical stories of their lives. David had placed himself in the listeners corner, as he explains, "Everybody has met the resident delusional storyteller in their local pub. When you're the barman it's different though – you get a more intense version with extra chapters. I don't know whether it's because they think you're an idiot, or because they figure you're getting paid to stand and listen."
Energised once more, David picked up the guitar, and after throwing the idea out of getting a group together with his long-time friends Eleanor McEvoy and Mike Greaves, they concluded that the best way to output his newfound creativity was to illustrate the bounty of stories being told to him from behind the bar.
Musically, the style of the album is close to what David describes as Country and Western, a style heavily influenced by the playing of Mike Greaves. Mike is a bit of a local celebrity in his hometown of Hull and is described by David as, "a wonderful singer and writer in the country idiom, loved across Hull for decades but mostly unknown anywhere else. This is my first time working with Mike. His voice is wonderfully lived in, it has a gravelly texture to it and is compellingly louche."
Whilst he was a first choice for David, Mike was not without his apprehensions, as he explains, "My only concern was keeping it within my style if I was to sing on the record, but the melodies
came fast when the words spoke to me. The chance to sing them as duets with Eleanor was irresistible and it proved to be a lot of fun and very rewarding. Occasionally challenging when I found I wasn't as good as I thought I was."
David and Eleanor had been a long-time collaborator, having penned songs and performing together for many years. Her appearance on the album felt natural, as David is a self-professed fan and great admirer. Luckily Eleanor felt the same way, "I've been working with Dave on many songs and projects over the years. The experience (and it's always an experience) has each time been a most fruitful creative surprise whether quirky, unusual, different, late night and/or all of the above. I've been a solo one girl stage show for a good while now, in fact, it's a good while since I've been in a band or in a position where I can be fired."
Track listing
1. The Man Who Faked His Own Life
2. This Dog's Just For Christmas (Not For Life)
3. Fowers On The Stream
4. Tijuana Nights
5. That's Just For The Tourists
6. The Night May Still Be Young (But I Am Not)
7. City Of Culture
8. Silver Pennies
9. Queen Of The Afternoon
10. When You're Lonesome Too

I am totally devastated by the news that my friend and fellow artist Chris Gollon has passed away. My first thoughts are for his wife Anne, his children Lawrence and Alice and for David Tregunna, his friend and manager for over twenty years.
As everybody knows we have been creative companions for the last couple of years beginning with my Naked Music album, when he gave focus and twenty four paintings to my solo music project. A painting for nearly every song and more…
When I played at the opening of his "Naked Music" exhibition in London, I surprised him by singing a song I had written inspired by a painting from the exhibition, that was, in turn, inspired by a song on Naked Music.
The song was called "Gimme Some Wine". This song gave inspiration to a whole exhibition on the theme of "Gimme Some Wine". I was lucky enough to play at the opening of that exhibition in IAP fine art gallery Monmouth, Wales last month.
I am so very sad today and when I go onto the next leg of the 'Naked Live..' tour in Britain next week, I will be dedicating the whole tour to the memory of Chris.
E.