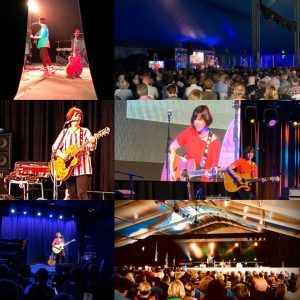 It is with the greatest regret that I have to announce that I'm cancelling the remainder of my Australian tour due to the Covid 19 pandemic. I deeply regret the inconvenience that will be caused by this, but under the circumstances it seems like the right thing to do.
I can't tell you how much I enjoyed the concerts I've already done. I was so looking forward to playing The Blue Mountains this evening. Cancelling the festival this morning must have been a very tough call for the organisers, but it was absolutely the right thing to do.
Stay safe, support each other and see you all down the road.
Onwards and upwards
X
Eleanor