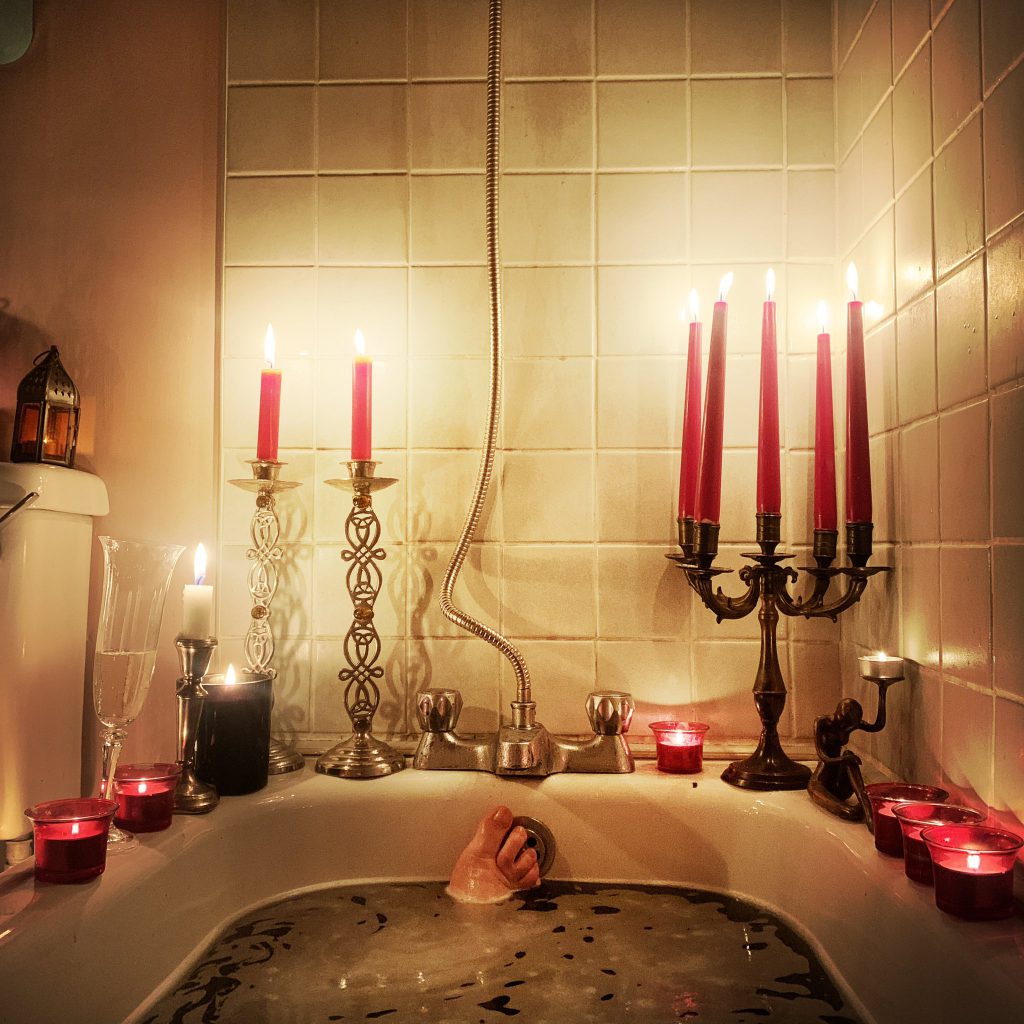 As I sit here writing this message it's fair to say that this time last year, I did not think that we would still be in the throes of Covid 19, but this, sadly, is where we still find ourselves, with numbers yesterday here in Ireland reaching a record high.
Having said that – the solitude and lack of travel has meant that it's been a wonderful year for me creatively. I have never before had this kind of time and space to really focus on writing and recording, and that really has been a joy to me.
The new album "Gimme Some Wine" is one of the projects I'm most proud of and I've been particularly moved with the amazing messages I've received in relation to my latest single "South Anne Street". I'm massively grateful for the amount of radio play it received here in Ireland and for all of you who requested it and gave it such fantastic support.
The restrictions made me all the more grateful for the very few concerts I managed to play this year. The extraordinarily wonderful experience that was "BETTER NORMAL" the skiffle/New Orleans/Dublin style show that streamed for a month in September with a brilliant crew of Jess Kavanagh, Pauline Scanlon and 22 brilliantly talented musicians and singers was definitely a high light of the year, I sincerely hope we get to do it again sometime.
The other dates that I managed to perform in the brief period when restrictions lifted a little were the German tour dates in November. It was so great to be playing in front of such fantastic live audiences, the atmosphere was incredible and no kidding, I'm looking forward to the German dates next October already.
Looking to the future, I'm doing a really extensive tour all around Ireland from February- April and I'm so looking forward to getting back out on the highways and byways, small towns, big towns and playing the songs from the new album.
I'm also very excited to be doing the recently announced "A Woman's Heart Orchestrated" with Wallis Bird, Maura O'Connell and the RTE Concert Orchestra in the Bord Gáis Energy Theatre in Dublin on Sunday 8th May 2022.
If you keep an eye on the website the facebook page or my Twitter or Instagram feed (all below) it'll keep you up to date on all the other things that are going on.
I'd also be grateful if you followed me on Spotify. Just click on this link, and when you get to my page, press the FOLLOW button.
https://open.spotify.com/artist/50SDcJ4wO9jS355IoJc7O9
I'd like to take this opportunity to wish you all the very best for the new year. This can be a funny time of year for many, so if you're feeling a little down after all the stuff we've come through, light a candle, put on some music and know that better days are ahead.
I'd also like to extend my love and thoughts for those of you who have suffered a loss this year. The pandemic has made the loss of a loved one even more difficult than usual. When I light my candles tonight, you will be in my thoughts.
And on the subject of candle lighting… – I'm getting ready for my annual New Year's Eve ritual, a candle lit scented bath with a few glasses of Champagne. The ONLY way to see in the new year, I have a feeling that this one will be a good one.
Onwards and Upwards,
x
Eleanor
The new album Gimme Some Wine is available on all digital platforms world wide.
Physical CDs can be purchased at this Golden Discs link
they are an independent Irish Retailer who will post the CD to anywhere in the world.
IRISH TOUR DATES
Fri. 18th Feb dlr Mill Theatre, Dundrum
Sat. 26th Feb The Dock, Carrick-on Shannon SOLD OUT
Fri. 4th March Riverbank Arts Centre, Newbridge SOLD OUT
Sat. 5th March Townhall Theatre Cavan
Tues. 8th March International Woman's Day – Mermaid Arts Centre, Bray
Thur. 10th March The Source Arts Centre, Thurles
Fri 11th March Dolan's Limerick
Sat. 12th March St John's Arts Centre, Listowel, Co Kerry
Fri. 18th March St Augustines Church, Derry
Sat. 19th March Seamus Heaney HomePlace, Bellaghy
Thurs. 24th March Hawk's Well Theatre, Sligo
Sat. 26th March Watergate Theatre, Kilkenny
Fri. 1st April Courthouse Arts Centre, Tinahely
Sat. 2nd April Sea Church, Ballycotton
Fri. 8th April Coastguard Cultural Centre, Tramore
Sat. 9th April The Venue Theatre, Ratoath
Sat. 30th April Ballina Arts Centre, Ballina